CALCINATION
with the best equipment for the best quality and reliable production
DEVELOPMENT
of diverse calcined alumina and alumina-based products
QUALITY CONTROL
during production steps and for final product; composition, article size, density, etc.
Calcined Alumina (α-Alumina)
to achieve high corrosion resistance
ALPHA offers calcined alumina (α-Alumina) products suitable for a wide range of applications. Calcined alumina is a type of aluminum oxide that has been heated to over 1200°C to remove almost all of the chemically incorporated water and transform to the alpha phase. These products are classified according to their calcination degree, soda content and grinding mechanism. Considering calcination degree, they are classified as Hard Calcined and Medium Calcined. Higher calcination degrees of alumina leads to more crystal growth and higher alpha phase content. The soda content of calcined alumina is precisely controlled in order to achieve higher refractoriness and improved high-temperature mechanical properties. The soda content is classified as Normal Soda, Medium Soda, Low Soda and Ultra Low Soda. Depending on final usage, calcined alumina is used unground or ground. Grinding may be done in batch milling process or continuous milling processes including ball milling and jet milling. In a batch mill, milling is continued until the complete disintegration of particles into their constituent crystals, leaving no residual agglomerates. In continuous milling, more amounts of agglomerates are left behind. The water absorption of alumina is defined by the amount of residual agglomerates.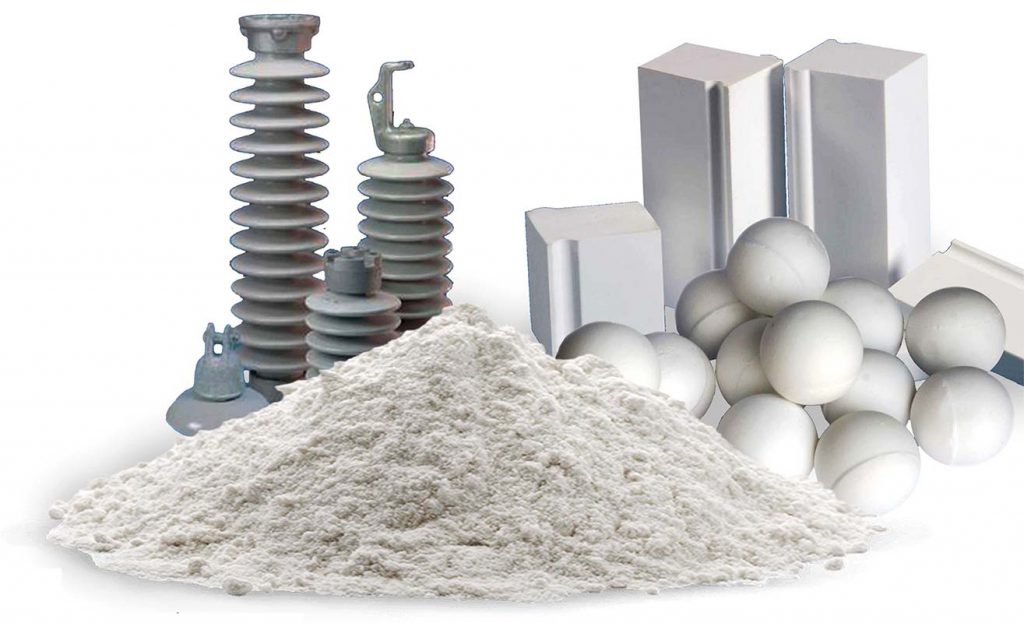 Chemical Analysis (by XRF, %)