Technical ceramics
Solutions for a wide variety of technical ceramics and many different applications like grinding media
Refractories
Solutions for shaped and unshaped refractories for very high temperature with corrosion and erosion resistance
Standard ceramics
Solutions for different layers of standard ceramic bodies especially engobes and glazes
Technical ceramics
Solutions for high-temperature technical ceramics characterized by a high chemical resistance
Polishing
Solutions for polishing with controllable abrasive power
Flame retardant
Solutions for flame retardancy of many industrial products like wires and cable coating.
Grinding Media Lining Wear Parts
In a wide range of industries, wear is one of the main causes of resource wastage. All factory equipment that is exposed to wear during production must be checked periodically and replaced and repaired if necessary. Replacing and repairing these parts requires a lot of money and a long time. If the production line is to be stopped frequently due to these repairs, the production costs will be very high and the products will not be ready in the required time. All these issues together show the importance of anti-wear equipment and coatings. Many materials such as special grades of steel can be used as wear resistance surfaces but Ceramic materials are preferred for many applications. In the last decade, the use of ceramic liners has received attention due to various and excellent physical, chemical, and mechanical properties. These liners are often made of aluminum oxide (Al2O3) which is used with additives such as SiO2. It has excellent anti-wear properties, unique chemical resistance and high thermal resistance. Various applications should be considered for ceramic liners. Use in petrochemical industries as the inner coating of acid storage tanks and corrosive fluid transmission lines, use in steel and pellet industries as coating of pellet transmission ducts and pipes, and use in mines and cement industries as crusher and nozzle coatings. High-grinding rings, shots and bucket nails are some examples of applications and markets of these ceramics.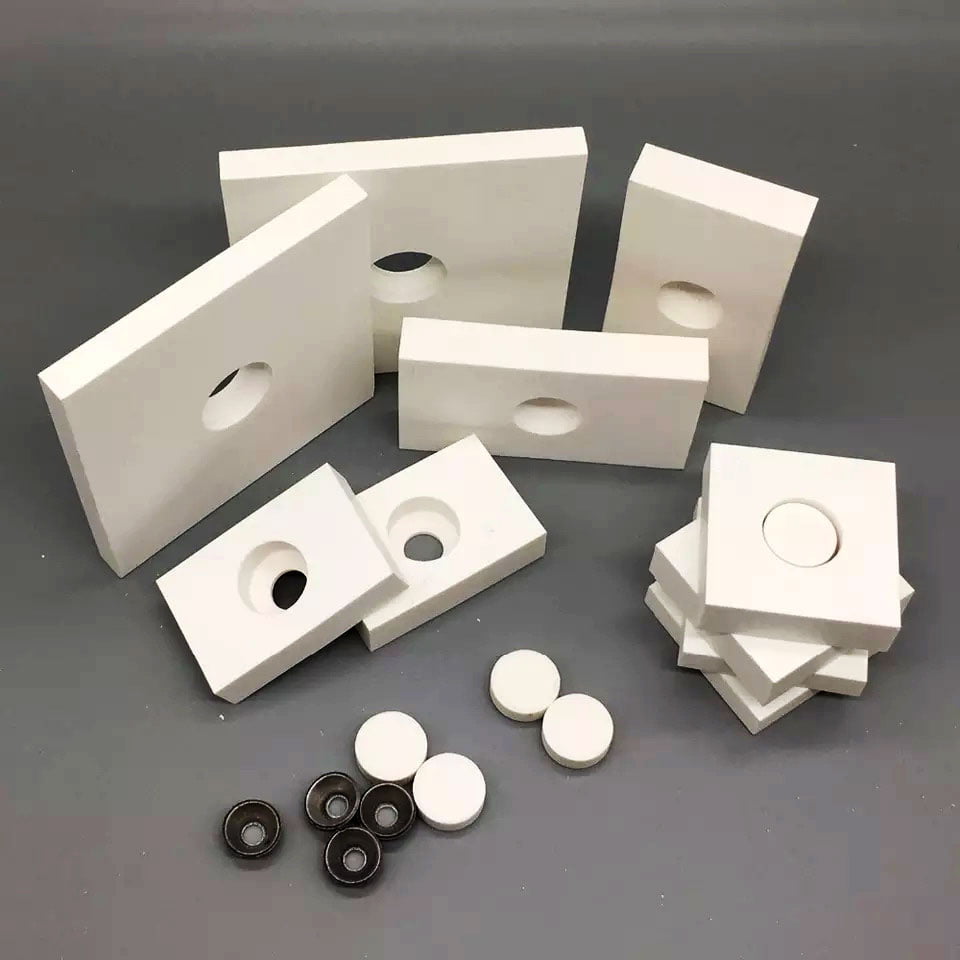 One of the special applications of wear-resistant ceramic is grinding media and surface coatings for ball mills. Ball mills are currently considered an essential component in the process of preparing materials in various industries such as tile and ceramic, porcelain and glaze, paint and cement, and powder making, but in all industrial ball mills, corrosion And the wear of the ball and the body of the mill is a big problem, and if the grinding materials are sensitive to metal contamination, this problem becomes more apparent, for this reason, in the ceramic, tile, porcelain and sanitary porcelain industries, ball mills The material of the balls and the body (liner) is ceramic so that the least contamination enters the raw materials. The main ceramic material used for these applications is alumina.
ALPHA offers different grades of calcined alumina with various particle size distributions, soda content and specific surface area suitable for use as grinding media, linings and wear parts.
The meticulous manufacturing process leads to complete control of products' properties and a suitable product for every technical ceramic.